New Media Marketing Promotes Targeted "Cloud Invitation"
Categories:

Industry News

Author:

Origin:

Time of issue:

2020-06-13 16:09

Views:

0
(Summary description)
New Media Marketing Promotes Targeted "Cloud Invitation"
(Summary description)
Categories:

Industry News

Author:

Origin:

Time of issue:

2020-06-13 16:09

Views:

0
The 127th Canton Fair will be held online, which is a major initiative for innovative development during the special period and a completely new reengineering process. As a significant means to innovative promotion in recent years, new media marketing helps us better adapt to holding the Canton Fair online and it can play a better and major role in attracting buyers to register and attend the 127th Canton Fair.
Since it was announced to hold the Fair online on April 7th, we, at China Foreign Trade Centre, have been following the marketing rules, applying internet and cloud technology and promoting the new media marketing driven by big data and based on social media and search engine. We've launched targeted "cloud invitation" globally to step up promotion before the Fair and attract more specialized buyers to register during the Fair, to help exhibitors optimize their international market layout and develop diversified markets.
Clearer Goal
Based on the new features of Canton Fair online, we take it our primary goal to attract more buyers to visit our official website and complete the registration. We focus on increasing the number of buyers who can register and attend the fair.
More Complete Marketing System
We follow the industrial trend closely and establish a more complete "1+5+8" marketing system. Currently, the number of our social media fans has exceeded 1.72 million, ranking the first in the global exhibition industry.
More Specialized Marketing Content
To help buyers understand, attend and benefit from the Fair, we've drawn up content plans, made and delivered tailored content in different countries and industries, including overall situation about the Fair, functions on the online platform, guidance for registration and attending, highlights of exhibits and exhibitors, trade matchmaking activities, IPR protection etc, to further improve specialized marketing content.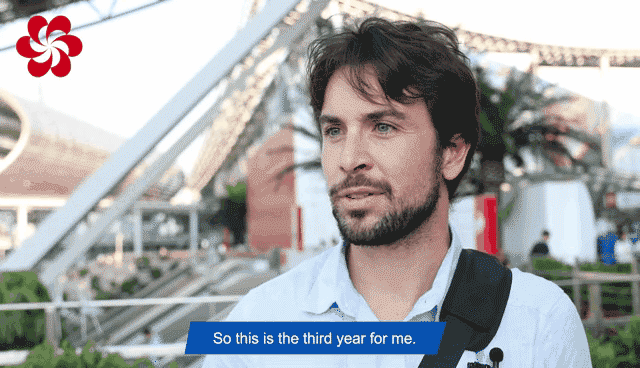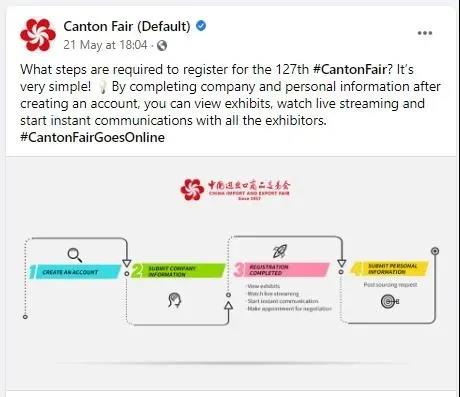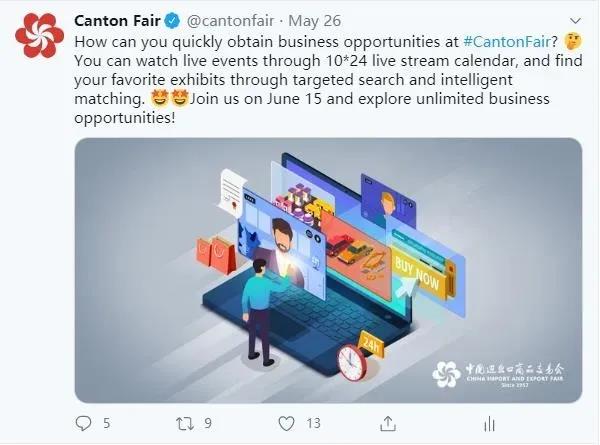 Targeted Marketing Audience
With the data of user behaviors collected and analyzed, we can identify high-valued buyers of Canton Fair. According to fans' age, occupation, etc, we will deliver targeted contents. Based on the data of official website visit and registration, we can target audience with the similar behaviors and discover potential buyers with the same characteristics.
Richer Marketing Tools
We use the most advanced marketing tools, optimize the combination and adjust marketing materials in time to improve efficiency.
More Remarkable Marketing Effects
We've launched new media marketing worldwide at the earliest time and spread the information of Canton Fair held online to as many buyers as possible.
After the Canton Fair online platform is launched, we will bring new media marketing into its better play in attracting and leading buyers to visit the official website, register and attend the fair. We will also encourage buyers to interact with exhibitors by holding the series activities such as "my favorite products" to promote trade matchmaking.